If you would like to subscribe online now, please fill in payment details below and avail of a 10% discount. We will contact you shortly after this payment has been confirmed with full details on launching your club. Feel free to contact us during office hours at +353 (0)91 506048 if you have any queries.
If you have not registered your Club/Society details, then please click here.
Online Subscription Offer: €396 (Including VAT)
(Registration Fee of €195.00 + Annual Training of €200.00 less 10% Discount of €39.50 = €355.50 + VAT on Discounted Registration Fee = €40.50. Total: €396)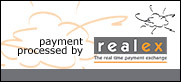 Credit/Debit card payments are processed, online and in real-time, using SSL / TLS 1.2 encryption technology, through the services of Realex Payments based in Dublin, Ireland. This is a secure, bank certified and approved payment-processing service.