Crosshaven AFC Lotto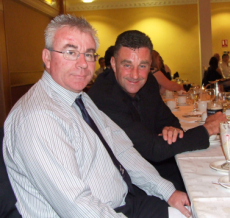 Welcome to the official Lotto website of Crosshaven AFC in Co. Cork. The Crosshaven AFC Fundraising Lotto draws which run on a weekly basis play a huge part in the fund raising efforts of our Club.
We encourage all of our ex members and community to play the Crosshaven AFC fundraising lotto. We also hope that we can all work together to promote this lotto and help get back in touch with people from Crosshaven, Cork who may now be living all over the world.



Any four numbers are selected from 1 to 36. If anybody matches the four numbers selected on the night he/she wins/shares the Jackpot. Tickets cost €1 each.
Your continued support is much appreciated and we wish you good luck in future draws.
Best of Luck,

Crosshaven AFC Lotto Committee

Crosshaven AFC

Cork
---
August 15 2022

Being updated...

August 8 2022

August 2 2022

July 25 2022

July 18 2022

May 22 2018

Under 12s sit top of the table
After a busy few days for the Under 12s they sit top of the table.



Result:
Full time Cobh Wanderers 2 Crosshaven 2



Crosshaven u12s marched into the quarter finals of the Albert Conboye Cup after a 3-0 win over Leeside A in Camden on Tuesday.
The midfield double of Fionn and Leo were well on top despite being outnumbered by Leeside and played plenty of excellent balls through to the high speed strike force of Kieran and Luke. However it was the clinical finishing of Rhys that sealed the fixture with a hat-trick before half time. In defence, Jim had his hands full with a big lone striker and was very disciplined in his team.






Is there anyone you know who would be interested in hearing about the Crosshaven AFC Online Community?

Click here to email your friends and help us to 'Spread the Word' »