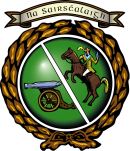 Sarsfields GAA Club (Galway)
New Inn Ballinasloe, Galway, Ireland


Sarsfields GAA Club (Galway)
Choose a news article from the list below or use the Find your news search form to your left.
Click on a Full story link to read more on an article.
Date
Article
17-Dec-2020
Sarsfields GAA Club's 20/20 Challenge Raises €10,000 For Galway Hospice
2020 was a challenging year for all but Sarsfields GAA Club have finished the year on a high with a €10,000 donation to Galway Hospice. During the month of September the whole community got behind the Club's 20/20 Challenge, their goal to walk, jog, run, cycle or swim 20,000 kilometres.

Eighteen teams took part in this fundraiser enjoying activities such as Sunday morning walks, evening runs and relay events.

05-Dec-2020
Available for Christmas - Sarsfields GAA Lotto Gift Pack
Available for Christmas:
🎄🎄LOTTO GIFT PACK☃️🎅🏼
includes voucher for 10 weeks lotto entry plus Sarsfields Mug €30. (Limited numbers available)
Yearly & 1/2 Yearly Lotto vouchers also available.
Contact Yvonne Corcoran @ 087 6348216


25-Sep-2020
NUI GAA NOTICE to ALL CLUBS CONNACHT
TO ALL GAA CLUBS IN CONNACHT

A Chara please find attached a copy of the new online first year sign up forms for NUIGalway GAA for the academic year starting 2020/ 2021:

In this difficult year NUI Galway like all other colleges cannot hold actual open days so we are hoping you and your club can help us make contact with students who wish to play GAA in NUIGalway

ONLINE LINKS cover Camogie, Football, Hurling and LGFA


06-Sep-2020
Senior Hurling Championship 1/4 Finals
Quarter Final: Sunday 6 September in Kenny Park. Sarsfields 2-19 lose out to Turloughmore 2-25. Kevin Cooney 1-4(1-0penalty, 0-1f, 0-1cut); Ian Fox 1-4; Niall Morrissey 0-6 (0-06f); Mark O'Regan 0-2; Alex Connaire 0-1; Kevin Hynes 0-1; Jeffrey Lawless 0-1.

01-Sep-2020
Sarsfields GAA Club 20/20 Challenge
Our goal is to run, walk, jog, swim, jump or cycle (or whatever novel way you can) 20,000 kilometres during the month of September and raise a minimum of €20,000.

Galway Hospice has provided valuable support to families within our community when they needed it most and a minimum of ten percent of all funds raised will be donated to this worthy charity.

23-Aug-2020
2020 Salthill Hotel Senior A Championship Round 3
Sat 22 August Vs Castlegar in Kenny Park, Sarsfields win 3-11 to Castlegar 0-19. Scores; Niall Morrissey 0-10 (0-9f); Kevin Cooney 2-0 (1-0f); Alex Connaire 1-0; Ian Fox 0-1. A fabulous last second goal in 67' from Kevin Cooney sees Sarsfields through to the SHC knockouts.
Preliminary Quarter Final: Sarsfields v Ardrahan

26-Jul-2020
GALWAY SENIOR HURLING ROUND 1
Sun 26 Jul
In Kenny Park Senior A Championship Round 1, Sarsfields win 4-22 v Portumna 0-18
Scores; Kevin Cooney 1-7(0-6f), Jeffrey Lawless 2-1, Joseph Cooney 1-3, Alex Connaire 0-3, Ian Skehill 0-2, Ian Fox 0-2, Niall Morrissey 0-2 (0-1f), Mark O'Regan 0-1, Eric Kenny 0-1.
HT Sarsfields 1-12 Portumna 0-13

Well done to the lads and management, esp Player OTM Kevin Cooney, and to two fine Senior debuts by Alex Connaire and John Cooney!


16-Jul-2020
GALWAY CLUB HURLING ROUND 1
Fri 24 Jul
Kenny Park 7pm, Brooks Snr A Loughrea V Tommy Larkins

Sat 25 Jul
Pearse Stadium 2pm, Brooks Snr A Turloughmore Hurling V Liam Mellows
Pearse Stadium 6pm, Brooks Snr A Castlegar V St Thomas'

Sun 26 Jul
Kenny Park 2:30pm, Brooks Snr A Sarsfields V Portumna
Duggan Park 5pm, Brooks Snr A Tynagh-Abbey/Duniry V Cappataggle
Pearse Stadium 3:30pm, Brooks Snr A Clarinbridge V Oranmore/Maree


29-Jun-2020
Galway Club teams of the 90s
GBFM Galway Club teams of the 90s
Sarsfields GAA Club would like to congratulate Padraig Kelly, Joe Cooney, Noel Morrissey, Michael McGrath, Tommy Kenny and Joe McGrath on their selection to the Galway Club Hurling Team and Panel of the 90's. Click on the link below to hear Sean Walsh recount the achievements of this great Sarsfields team.

20-Jun-2020
GAAs Outline of Games Proposal
GAAs OUTLINE GAMES PROPOSAL:
https://www.gaa.ie/news/guidelines-on-the-safe-return-to-gaelic-games/
Juvenile and Youth Competitions to commence from 31 July.
Adult competitions (involving Inter-County player) to take place from 31 July to 11 October.
Inter-County competitions to take place no sooner than 17 October.
Full revised Inter-County Calendar to be agreed and will be published once the GAA proceeds to Phase 3.