ALSAA Lotto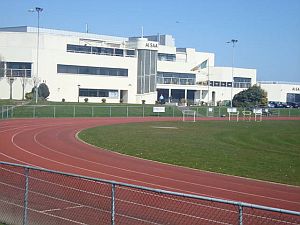 Welcome to the official Lotto website of ALSAA Ireland's finest sports centre in Co. Dublin. The ALSAA Fundraising Lotto draws which run on a weekly basis play a huge part in the fund raising efforts of our sports centre.
We encourage all of our members and ex-members and all who use our facilities, to play the ALSAA fundraising lotto. We also hope that we can all work together to promote this lotto and help get back in touch with people from Dublin, who may now be living all over the world.
To play, any four numbers are selected from 1 to 32. If anybody matches the four numbers selected on the night he/she wins or shares the Jackpot. Tickets cost €2 each.
Your continued support is much appreciated and we wish you good luck in future draws.
Best of Luck,
Maebh Leahy
Chief Executive
ALSAA
Co. Dublin
---
September 13 2013

Being updated...

September 6 2013

Being updated...

August 30 2013

August 23 2013

August 16 2013

March 27 2010

Outdoor Sports
Experience the sorrows, the suffering, the glory and the pain on the 70 acres of parkland devoted to outdoor team sports....



March 25 2010

Ten Pin Bowling
Bring your family and friends for a special evening out to the ALSAA Bowl..



March 20 2010

ALSAA Golf Society
ALSAA GOLF SOCIETY has 10 outings a year on different golf courses at very reasonable rates...






Is there anyone you know who would be interested in hearing about the ALSAA Online Community?

Click here to email your friends and help us to 'Spread the Word' »