CLG Máigh Cuilinn
Clubhouse Proposal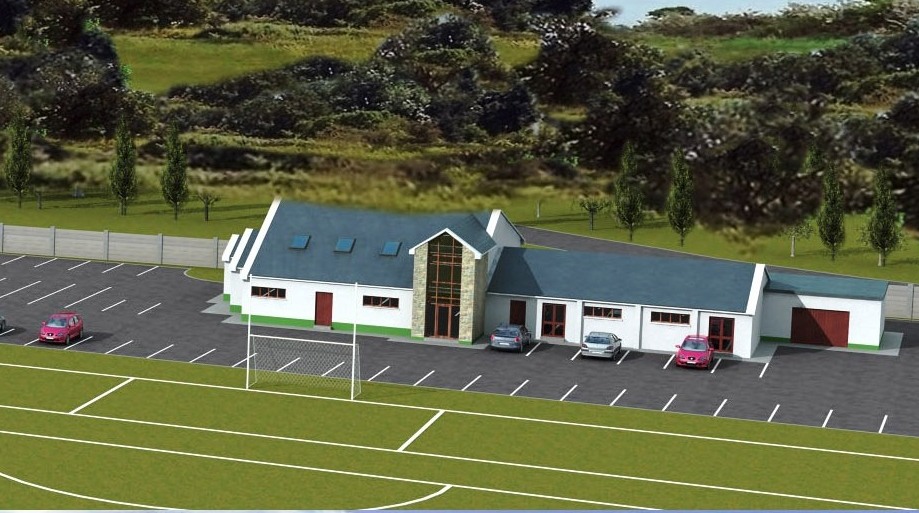 We are embarking on a significant Clubhouse Development Project that will modernise the facilities available to players, members and the community in general. The CLG Maigh Cuilinn Lotto draw, that runs on a weekly basis, plays a huge part in the fundraising efforts of our GAA Club to help us maintain and develop the sport.
The picture above gives you an idea of what we are hoping to achieve, with a large multi-purpose extention to the existing building, which will be completly refurbished and converted into 4 large dressingrooms. The large extension will be suitable for club meetings, circuit training, partys and other events. The entire carpark will be finished in tarmacadam,
We intend to start the development in january 2013 and complete it within the year.